About Sun-Wood Real Estate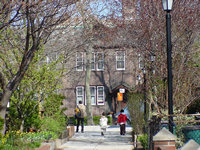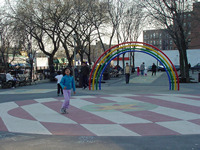 Quick Search
Our Business
Sun-Wood Real Estate has been in business for over a decade, serving Western Queens, with a particular focus on Sunnyside and Woodside. We have built a strong reputation for providing friendly and efficient service to homeseekers and property sellers.
We Know the Neighborhood
Sun-Wood is closely connected to the neighborhood. Proprietor Jim Milani has been a Sunnyside resident for over thirty years, and is an active member of local community organizations such as the Sunnyside Chamber of Commerce. Our intimate knowledge of the local housing market, amenities, and services enables us to work closely with buyers to find a price and a location that suits their needs. We are also able to schedule flexible viewing appointments that accommodate busy schedules.
About Sunnyside and Woodside
The thriving neighborhoods of Sunnyside and Woodside are a residential oasis for commuters who work in the city. Served by the number 7 subway train (which received an excellent reliability rating from the Straphangers campaign) and the Long Island Rail Road, they provide fast access to mid-town Manhattan or out to Long Island.
Sunnyside's growing "Restaurant Row" offers opportunities to sample Japanese, Korean, Romanian, Turkish, and Ecuadorean cuisine, as well as a number of authentic Irish pubs.
A stroll through the historic Sunnyside Gardens, a leafy planned community, affords relaxing green space and a sense of being away from the city, while the local stores, parks, and street cafes, make the streets lively and safe at all times of day. Western Queens is also home to a growing number of museums and arts venues.
Directions to Our Office
We are located on 43rd Avenue, one block north of Queens Boulevard between 45th and 46th Street (see Map).
Subway: 7 train (local) to 46th Street
Bus: Service number Q-60, Q-32